Registration closes July 22nd
DETAILS
| | |
| --- | --- |
| Date: | Sunday, July 24, 2022 |
| Time: | 2:00 – 3:00 PM (Pacific Time) |
| Location: | Zoom (Register for link) |
| Cost: | Free |
VIRTUAL
"*" indicates required fields
Registration closes July 22nd
"RECOMMENDED TO FAMILY MEMBERS WHO SUSPECT THEIR LOVED ONE MIGHT HAVE DEMENTIA…"
"Dr Landsverk makes navigating the medical and behavioral challenges for a loved one with dementia a bit easier to comprehend. The book explains what is happening, what is likely to happen, and how to do the right thing along the way. Recommended to family members who suspect their loved one might have dementia, essential to those with new diagnosis and nowhere to turn, validating and reassuring those who are already on the dementia journey with a loved one."
KJ Page, Gerontology RN, ED,
Joint Commission Nursing Center Policy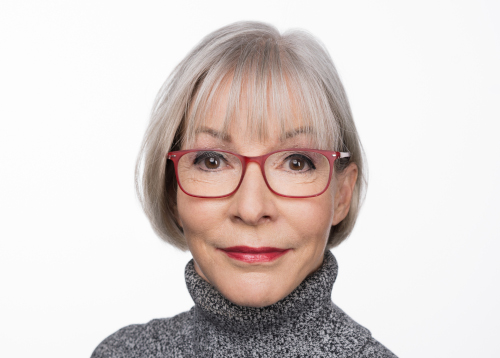 Elizabeth Landsverk MD
Geriatrician, Author
"EVERYONE NEEDS THIS BOOK."
"A valuable resource…[this] book is essential for understanding a confusing disease and navigating the medical, legal, and financial challenges for these vulnerable elders. Everyone needs this book."
Kim Schwarz, CLPF,
past president, Professional Fiduciary Association
About the book
An invaluable, comprehensive guide that explains everything you and your family need to know about living well with Alzheimer's disease and other dementias.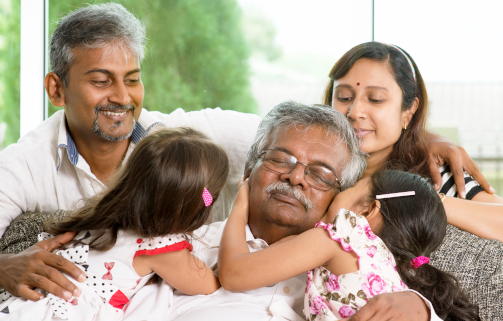 A loved one's dementia diagnosis can leave you feeling scared and overwhelmed. Now a renowned geriatrician who has helped thousands of families live happy, engaged lives — after a dementia diagnosis — shares her expertise in this easy-to-follow guide.
Filled with must-have information, practical advice, and unique and comforting insights, here is everything you need to know about caring for your loved one and making his or her life the best possible — starting now, even as the disease progresses.
Inside You'll Find
How to create a plan of action for today — and tomorrow — that will help all involved cope with this new normal
How to keep your vulnerable loved one safe and secure — both physically and financially
Lifestyle changes, innovative new activities, and holistic interventions that can slow the progression of dementia
Comprehensive information on both prescription and OTC medications that can help or hurt dementia patients
Dealing with day-to-day challenges, from staying mobile to overcoming agitation and aggression without resorting to sedation
How and where to get help, including online support groups, home health care agencies, care managers, neuropsychologists, communities and day programs for people with dementia, and government agencies
Tips on keeping your loved one at home versus placement in a long-term care facility
In addition to all the essential advice, Dr Landsverk demystifies the ins and outs of dementia, explaining what it is and what it's not, and making sure you and your loved one will be ready to address whatever develops and maintain quality of life. Uniquely, Living in the Moment will transform how you think about dementia, providing comfort and support for the best life possible — at any stage.
About the Author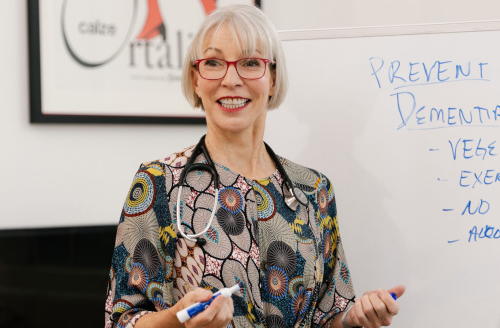 Elizabeth Landsverk MD is the founder of ElderConsult Geriatric Medicine, a house-call practice, and Dr Liz Geriatrics, an online education and telehealth provider. She was also assistant professor of medicine at University of California, San Francisco and worked as a consultant for the San Francisco Elder Abuse Forensics Center. Dr Landsverk has been triple-board-certified in internal medicine, geriatric medicine, and palliative care medicine.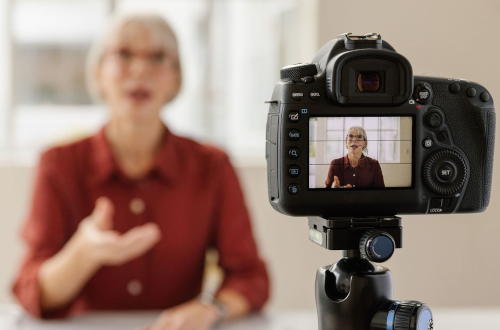 Through her house-call practice, Dr Landsverk helped well over 20,000 patients. As an expert in managing dementia agitation without sedation, she's kept many of those patients from eviction or languishing in the hospital. Or worse yet – deemed as "unplaceable" residents. She's now distilling that knowledge and more into practical, easily implemented tips and processes. Through Dr Liz Geriatrics, she and her team provide direct advice and support to individual families. They also educate healthcare workers, lawyers, guardians, and anyone who works professionally with elders. (drlizgeriatrics.com)
Stay Connected
Dr Liz's Weekly Geriatrician Newsletter is an email that provides caregivers and care professionals with helpful insights and tips about the aging process. This doctor is here to help.