Geriatric Medical Assessment & Caregiver Problem Solving
Often families find themselves at a loss when caring for a loved one living with dementia. So many variables; the causes and the symptoms lead to challenges that can overwhelm caregivers. Many resources exist, but may not address your specific situation.
We Offer a Solution
We offer personalized one-to-one educational consultations to help you navigate your challenges and learn approaches that may resolve difficult situations with our experts in dementia, Elizabeth Landsverk MD, Colleen Hagan and Yana Rudakov.
Provider Specialties
Choose the best provider for your situation. Schedule your consultation below.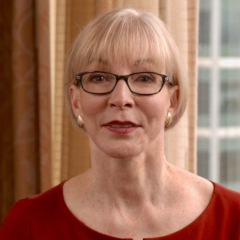 Medical, Behavioral, Functional, and Pain Problem Solving
MEDICAL, BEHAVIORAL, FUNCTIONAL AND PAIN PROBLEM SOLVING
Elizabeth Landsverk MD
Dr Landsverk (Dr Liz) provides in-depth evaluation to the medical, behavioral, pain and function challenges to elders in their home. This is similar, but not telemedicine. Dr Landsverk has over 20 years of experience as an assistant professor of Medicine, UCSF, consultant to the San Francisco Elder Abuse Forensics Center, hospice medical director, medical director for Silverado and Kensington Dementia Communities, as well as housecalls for 15 years for elders with complex medical and behavioral symptoms. She works to identify medications that may be problematic, assess pain, advise primary providers on strategies to improve function, relieve pain and restore joy.
Each Session Includes:
Review of Geriatric Assessment
Medical review of the health records
30-minute telehealth video appointment
Follow up written report with suggestions you can discuss with your doctor complete with an action plan
Schedule Your 30-minute Session with Dr Landsverk
The registering participant understands that this is not direct medical treatment but a geriatric assessment to support your primary physician. A report will be written and sent to the responsible party and the primary doctor, who will look at the recommendations and decide what treatments are appropriate for this person.
CARE TEAM MEMBER
Colleen Hagan
Colleen Hagan joins our team with nearly fifteen years in home care, a background in science and five years of teaching experience. After earning a biology degree from Stonehill College, she studied public health at Harvard University, then went on to earn a certificate in Phlebotomy from De Anza College. Colleen got her start in home healthcare in 2009 and has since worked in a number of management and operational roles. She is currently the Director of Care Coordination at Tender Rose Dementia Care Specialists, a home healthcare agency that specializes in providing individualized care for clients with dementia.
In her free time, Colleen loves long walks on the beach and hugging every dog she sees!
Each Session Includes:
Professional review of caregiver's challenges
30-minutes discussion of your unique situation
Caregiver support and problem solving
Schedule Your 30-minute Session with Colleen
CARE TEAM MEMBER
Yana Rudakov RN
Yana Rudakov — RN, MSN, MMFT & CMC — is the incoming President of the Aging Life Care Association (ALCA). Yana will be leading one of our upcoming support groups, as well as serving as a member of our medical care team. As a Registered Nurse and Certified Care Manager, Yana is uniquely qualified to look over the metaphorical "fence" between care manager and nurse. Dr Liz Geriatrics is excited to welcome her to the team.
Each Session Includes:
Professional review of caregiver's challenges
30-minutes discussion of your unique situation
Caregiver support and problem solving
Schedule Your 30-minute Session with Yana