Calligas: A challenge to seniors to take their medications properly
Gary L. Calligas July 30, 2016 Nationally, 50 percent of Americans age 65 and older take five or more medications daily, including prescription medications, over-the-counter medications and vitamin, mineral, and herbal supplements. A recent governmental study found that about 20 percent of seniors take 10 or more prescription medications daily, according to a leading medical expert. 
Click here to read more. http://www.shreveporttimes.com/story/life/2016/07/30/calligas-challenge-seniors-take-medications-properly/87659272/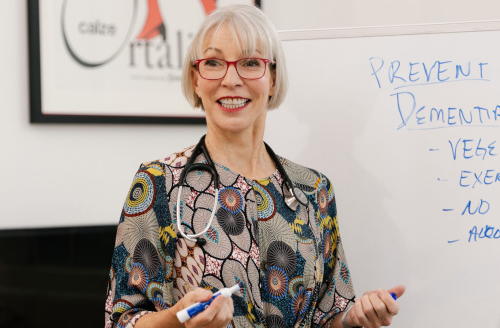 Elizabeth (Dr Liz) has over twenty years of experience in providing medical care to the elders. She is board-certified in Internal Medicine, Geriatric Medicine and Palliative Care Medicine. Dr Landsverk founded ElderConsult Geriatric Medicine, a house calls practice, to address the challenging medical and behavioral issues often facing older patients and their families.