The Challenge of Managing Medications
About half of Americans age 65 and older take five or more medications daily and many mix prescription and over-the-counter medications with vitamin, mineral, and herbal supplements. With each additional medication or supplement, the risk of an adverse reaction increases.
Read the full article here: http://thirdage.com/the-challenge-of-managing-medications/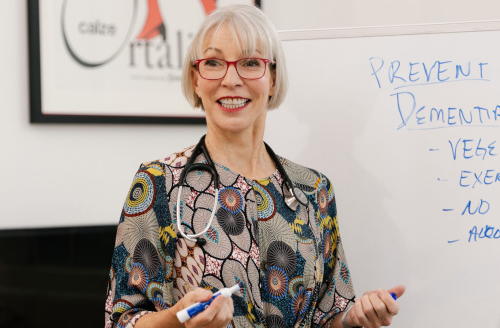 Elizabeth (Dr Liz) has over twenty years of experience in providing medical care to the elders. She is board-certified in Internal Medicine, Geriatric Medicine and Palliative Care Medicine. Dr Landsverk founded ElderConsult Geriatric Medicine, a house calls practice, to address the challenging medical and behavioral issues often facing older patients and their families.