"Is It A Memory Lapse or Is It Dementia?"
Click here to read Dr. Landsverk's recently published article in thirdAGE.com on the topic of identifying the signs of dementia.
thirdAGE.com is a premier health and wellness site targeted to women 45 and older—an affluent, growing segment of society who are more empowered than any previous generation. Healthy living matters more than ever—and women 45+ don't just take care of themselves, they care for their family's health too. When it comes to health decisions—they make 80% of them. thirdAGE provides thoughtfully curated health and lifestyle content, offering a full-range of interactive up-to-the-moment information —including video, slideshows, health condition centers, articles about cutting-edge research and more—all medically reviewed and approved by our team of thirdAGE physicians.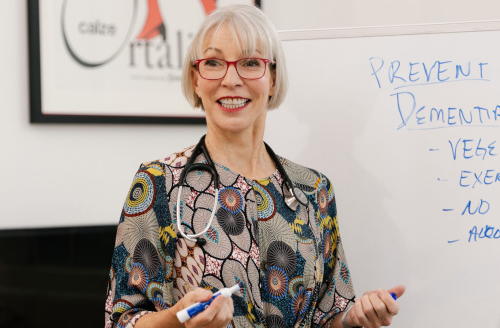 Elizabeth (Dr Liz) has over twenty years of experience in providing medical care to the elders. She is board-certified in Internal Medicine, Geriatric Medicine and Palliative Care Medicine. Dr Landsverk founded ElderConsult Geriatric Medicine, a house calls practice, to address the challenging medical and behavioral issues often facing older patients and their families.