featured event
JULY LIVE VIRTUAL WEBINAR
The Difficult Discharge: How to Navigate
Featured Speaker: Elizabeth Landsverk
Date: Wednesday, July 14, 2021
Time: 1:00 PM – 2:30 PM (PT)
Cost: $15
CEUs: 1 Professional
Location: Live Virtual Presentation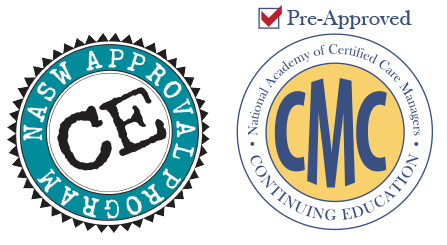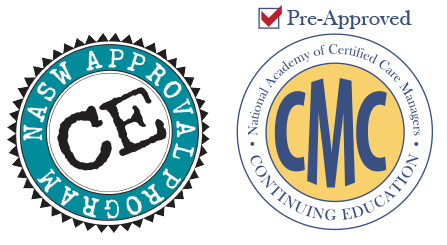 Featured Speaker: Elizabeth Landsverk
Date: Wednesday, July 14, 2021
Time: 1:00 PM – 2:30 PM (PT)
Cost: $15
CEUs: 1 Professional
Location: Live Virtual Presentation
Elders with dementia and agitation have an average length of stay at the hospital of 60 days, many facilities refuse anyone who is on anti-psychotics, or narcotics,or have "bad behavior". This course will teach you step by step approach to finding a safe, supportive discharge.
About Your Presenter
Dr Liz is a triple board-certified Geriatrician, she's served as assistant professor of medicine for UCSF, provides housecalls at ElderConsult in the SF Bay Area and online education, training, and telehealth at DrLizGeriatrics.com. More here.
Presentation Learning Objectives
What are the major obstacles to discharge
What elements of care are crucial to support the patient at time of discharge
What team members are needed to successfully transition elders with behavioral symptoms to community care
Course Inclusions*
Course material
Competency test
Certificate of completion
1 Professional CEU
Course evaluation
About Dr Liz Geriatrics
For the last 20 years, our practice has provided premium geriatric assessments and consulting to other physicians. We've distilled our expertise into webinars providing professional training, CEUs and the skills to allow care of the most complex senior, with and without dementia.
Course Accreditation
This program is Approved by the following professional organizations for ONE (1) CE:
This program is pending approval from the National Association of Social Workers
NACCM National Academy of Certified Care Managers  (Approval #21-903ECGM) Category credit: Domain II – Establish Goals and a Plan of Care
California Nursing Board CEP 16046
California Dept. of Social Services – RCFE  Vendor #2000536 Course # 536-0149-35000
CGC Center for Guardianship Certification
This course approved by the California Professional Fiduciaries Bureau for (1) Continuing Education Unit
IMPORTANT NOTE:
Please check your inbox for an email with a link for the webinar. If you don't see it check your spam or promotions folder.
We look forward to seeing you!
* I understand I will be added to the Dr Liz Geriatrics Newsletter and I can opt-out anytime.