Heat is not something most in the Bay Area commonly have to deal with. Tips for dealing with heat and elders:
* Stay somewhere cool
* Drink plenty of water
* Wear light clothing and hats outside
* Avoid being outside 10 am- 4 pm
* Avoid strenuous activity
* Avoid sugar, alcohol, & caffeine
* Check in with elderly neighbors, family or friends
* Ensure all elders have water, ice & a fan
* People over 65 are more at risk for heat exhaustion or heat stroke, especially those who live alone, don't have a/c, or diseases such as dementia, diabetes, high blood pressure, or heart disease.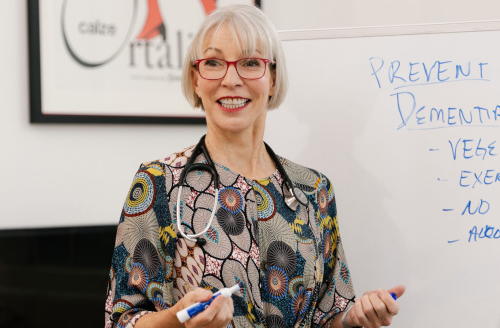 Elizabeth (Dr Liz) has over twenty years of experience in providing medical care to the elders. She is board-certified in Internal Medicine, Geriatric Medicine and Palliative Care Medicine. Dr Landsverk founded ElderConsult Geriatric Medicine, a house calls practice, to address the challenging medical and behavioral issues often facing older patients and their families.