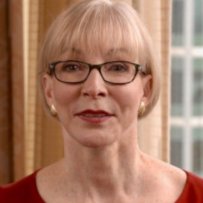 Dr. Elizabeth Landsverk
Geriatric
Dr Liz Geriatrics
"Life is worth living – stay in the moment."
1633 Bayshore Hwy
245
Burlingame , CA 94010
Bio
I am a geriatrician and author, with over 20 years experience, having been board certified in Internal, Geriatric and Palliative Medicine.
I focus on the whole person, and how medical, pain, behavioral challenges affect their daily life.
I provide expert geriatric assessment to aid the primary provider to help elders live their best lives, engaged, comfortable and active.
Credentials
Specialty:
Geriatric
Degrees Held:
BS, Stanford University
MD, Harvard/Cambridge Hospital
MD, Mt Sinai Medical School
Years Practicing:
20
Publications
Living in the Moment: Overcoming Challenges and Finding Moments of Joy in Alzheimer's and other Dementia(2022, Elizabeth Landsverk MD)
Languages Spoken
Our Services
TeleHealth Geriatric Assessment
An in-depth evaluation of the medical, behavioral, pain and function challenges to elders in their home. This is similar to, but not telemedicine. She works to identify medications that may be problematic, evaluates pain, advises primary providers on strategies to improve function, and restores joy.
Speaker and Consultant
There are only 3500 practicing geriatricians in the United States. There are over 54 million people over 65 in the United States. Therefore there is a massive need for teaching techniques to help people who aren't necessarily board-certified geriatricians. Dr Liz has over twenty years of developing teaching methods to help family caregivers and professionals understand how best to think about and work with Elders. She's a dynamic, engaging speaker and brings a wealth of real-life knowledge and experience to her sessions.
Conditions Treated
Overmedication
Pain
Insomnia
Agitation
Sedation
Difficulty Walking
Decreased Eating
Level of Care Needed
Osteoporosis Risks
Dementia
| | |
| --- | --- |
| Address: | 1633 Bayshore Hwy 245 Burlingame, CA 94010 |
| Office Hours: | Office Hours |
| Scheduler: | Request Appointment |
| Contact Us: | Send message |
| Phone: | (650) 357-8834 |
| Fax: | (650) 357-8811 |
Publications
Living in the Moment: Overcoming Challenges and Finding Moments of Joy in Alzheimer's and other Dementia(2022, Elizabeth Landsverk MD)
Languages Spoken