One of the best caregiving techniques from Teepa Snow- how to help someone with dementia brush their teeth or feed themselves. So simple (once you know it!) and so effective. Teepa is coming to Davis and Santa Rosa in September if you would like to see her in person.
<iframe title=""How to Help a Person with Dementia Brush their Teeth" with Teepa Snow" width="1080″ height="608″ src="https://www.youtube.com/embed/93ixNssks1c?feature=oembed" frameborder="0″ allow="accelerometer; autoplay; encrypted-media; gyroscope; picture-in-picture" allowfullscreen></iframe>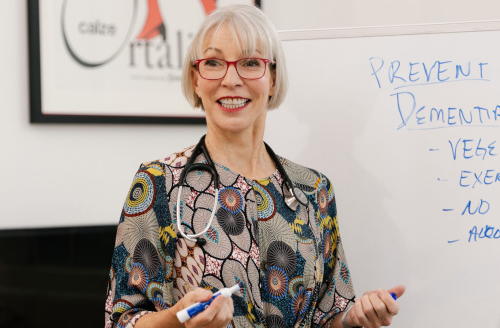 Elizabeth (Dr Liz) has over twenty years of experience in providing medical care to the elders. She is board-certified in Internal Medicine, Geriatric Medicine and Palliative Care Medicine. Dr Landsverk founded ElderConsult Geriatric Medicine, a house calls practice, to address the challenging medical and behavioral issues often facing older patients and their families.