featured event
AUGUST LIVE VIRTUAL WEBINAR
Difficult Behaviors in Dementia
Featured Speaker: Elizabeth Landsverk
Date: Wednesday, August 11, 2021
Time: 1:00 PM – 2:30 PM (PT)
Cost: $15
CEUs: 1 Professional
Location: Live Virtual Presentation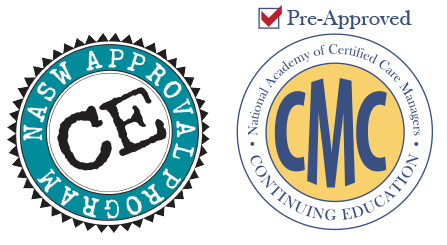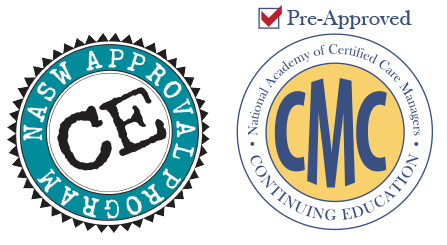 We all know that the best way to care for people with dementia is to anticipate their needs, show them love, keep them engaged with things that they like. However we also know that 40 to 70% of them will have behavioral changes related to dementia causing delusions paranoia aggression and agitation. Again the best intervention is by showing love, taking care of their needs, and keeping them engaged with things they enjoy. But what happens when that's not enough?
Some advocates suggest that all agitation is unmet needs, or somehow the family failed. I have seen myself that even the most loving family cannot prevent agitation delusion and paranoia that is just part of dementia for a lot of people. Find out what works, what doesn't and a step-by-step approach to help you and your family get through it.
About Your Presenter
Dr Liz is a triple board-certified Geriatrician, she's served as assistant professor of medicine for UCSF, provides housecalls at ElderConsult in the SF Bay Area and online education, training, and telehealth at DrLizGeriatrics.com. More here.
Course Inclusions*
Course material
Competency test
Certificate of completion
1 Professional CEU
Course evaluation
About Dr Liz Geriatrics
For the last 20 years, our practice has provided premium geriatric assessments and consulting to other physicians. We've distilled our expertise into webinars providing professional training, CEUs and the skills to allow care of the most complex senior, with and without dementia.
Course Accreditation
This program is Approved by the following professional organizations for ONE (1) CE:
NACCM (Care Managers)
NASW (Social Workers)

 

Approved Course #886739506-8447
California Nursing Board
RCFE Administrators Course #536-0149-35105
Public Guardian: Center for Guardianship Certification
California Professional Fiduciaries Bureau
IMPORTANT NOTE:
Please check your inbox for an email with a link for the webinar. If you don't see it check your spam or promotions folder.
We look forward to seeing you!
* I understand I will be added to the Dr Liz Geriatrics Newsletter and I can opt-out anytime.
REGISTER HERE
NOTE: If you are having difficulty with Captcha, please use a Chrome browser.